Join the Alumni and Friends Club today. Impact a Kid's life forever.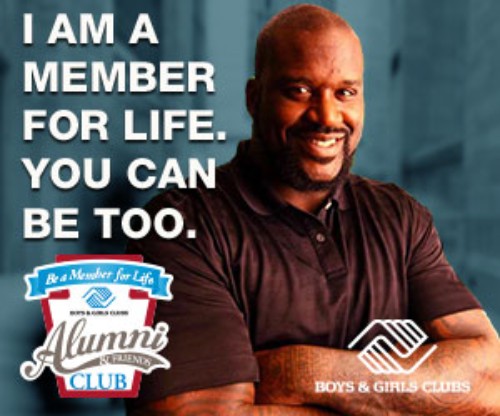 The Boys & Girls Clubs of Greater Sacramento Alumni and Friends Club represents a  passionate group of Club Alumni residing in the Sacramento region whose lives were changed -- and sometimes saved -- at Boys & Girls Clubs. Our vision is to create a group of  active and engaged advocates and supporters, hundreds of alumni strong who are motivated to give back to Sacramento's youth through advocacy, support and mentor-ship. 
BGCSAC's Alumni and Friends Club is currently co-chaired by former BGCSAC CEO Kim Williams and CA State Youth of the Year winner Mike Thomas.
The Alumni and Friends Club supports our monthly "Grub for the Club" Dine and Donate fundraisers with local eateries. Funds from Grub for the Club support our Youth of the Year college scholarship fund. Additionally, the Alumni and Friends Club is making plans to host a "Take back the Club" social event for Club Alumni and Friends. 
If you are interested in joining our Alumni and Friends Club and/or sharing your story about how The Club made an impact on your life, please contact Shannon McPhedran, Sr. Community Engagement Manager, via email at smcphedran@bgcsac.org or phone at (916) 392-1350. 
---
Watch the video below to hear about the impact Boys & Girls Clubs have had on some of the region's distinguished community members. 
---
Greater Sacramento is full of notable Boys & Girls Club Alumni:
James Beckwith
BGC Sonoma
President, Five Star Bank

Robert Bonner
BGC Seaside
BGCSAC Board Member
County of Sacramento, Labor Relations

John DiGiusto
BGC Petaluma
General Counsel, Jelly Belly

Chris Evans
BGC Napa
Superintendent, Natomas Unified School District

General Peter Gravett
BGC San Pedro
Retired, Secretary of the CA Dept. of Veterans

Rob Miller
BGC Santa Cruz
Founder and CEO, Peoplefinders

Kevin Nagle
BGC Long Beach
CEO, Sac Soccer & Entertainment Holdings
Minority Owner, Sacramento Kings

Carolyn Ramirez
BGC Paso Robles
BGCSAC Board Member
Government Relations, UC Davis Health System

Michael Thomas
BGC Sacramento
Scientist

Bryan Washington
BGC Richmond
Business owner,
The Academy Training and Performance Center