"Alone we can do so little; together we can do so much." -Helen Keller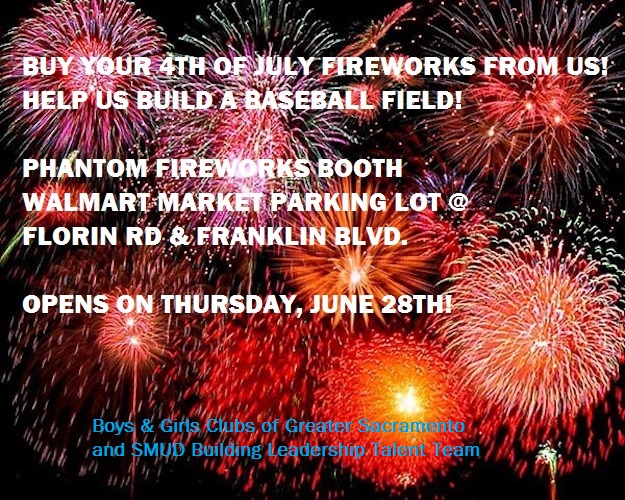 We're partnering with SMUD's Building Leadership Talent Team to build a baseball field at our Teichert Branch!
Help us build our "Field of Dreams" and purchase your 4th of July Fireworks from our Phantom Fireworks Booth!
All Proceeds will be used on the Field of Dreams Baseball project.
Open 8 AM-Sundown
Thursday, June 28th - Wednesday, July 4th
Our booth is in the Walmart Market Parking lot at the corner of Florin Road and Franklin Blvd.