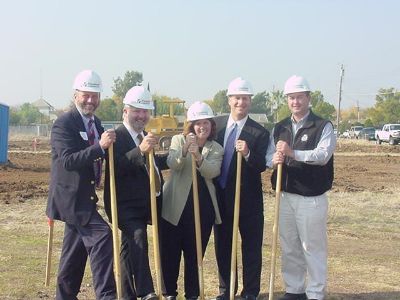 Club History
Since 1860, the Boys & Girls Clubs of America has been helping children and teens reach their full potential. Built on the vision of three Connecticut women, Mary Goodwin, Alice Goodwin and Elizabeth Hammersley, the first club was created as a positive alternative for boys left roaming the streets. From this humble beginning, a cause and a movement was born that today encompasses more than 4,000 chartered clubs providing vital services to nearly four million children and teens annually.
Sacramento was the last capital city in the United States to open a Boys & Girls Club.  Spearheaded by Fred Teichert, the Sacramento organization was incorporated in October 1993, with services starting in 1996 out of the New Helvetia Housing Complex. The first freestanding club in Sacramento opened in September 1999 in the Alkali Flat neighborhood in downtown Sacramento. This club exists today and is called the Thomas P. Raley Branch, in honor of the investment made by the Raley's Family Foundation to establish a Boys & Girls Club in Sacramento.
Today, the Boys & Girls Club model continues its strong 150 year history because we remain rooted in the Youth Development Framework that provides our young people with a sense of belonging, usefulness, influence and competence. After more than 20 years of responding to the needs of youth throughout the region – from housing projects to juvenile hall, from school sites to club sites – the Boys & Girls Club continues to reach into Sacramento's most vulnerable neighborhoods to find young people who need us most and to provide a safe place for them to grow and learn.
Our clubs are a home away from home and a safe haven for our members. Each and every single day we strive to keep our kids hopeful about their future despite the adversity and challenges they are facing outside of our club walls. 
---
Watch the video below to learn more about how the Boys & Girls Clubs of Greater Sacramento started and the amazing community members who made it happen!
---
.