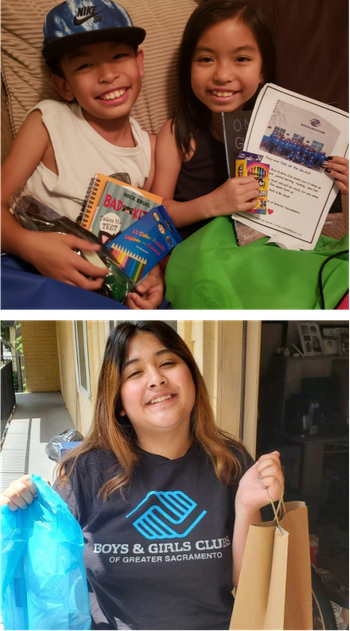 Response. Recovery. Resilience.
Over the past several months, Club staff have worked tirelessly to keep kids connected to the Club during unprecedented school, workplace, and Club closures. The COVID-19 pandemic has added countless new challenges for kids – from a widening achievement gap to food insecurity to trauma. Although the path back to school and our Clubs remains uncertain, we know that we can face our challenges together.
Responding to COVID-19
By Harnessing the power of generosity, determination, and innovation the Club is still here to empower the youth who need us the most. Through Club Connect, we've been able to pivot our programs to continue to prioritize health, safety, and education in order to meet the needs of our Club members. With community support, we are able to:
●  Deliver weekly Club kits filled with academic packets from STEM to literacy, books, healthy snacks, and activities to keep kids learning and engaged.
●  Launch online Club programs to support kids virtually.
●  Make wellness calls to ensure that Club kids and their families have what they need.
●  Provide food boxes filled with fresh produce and meat to help families' strained budgets.
●  Ensure that families have the resources they need to stay healthy.
And as always, we aren't doing just one thing at the Club, we're doing whatever it takes to serve our kids, families, and communities. Because whatever it takes is what it takes to move forward towards recovery and build resilience for our youth. It's what it takes to build great futures.
How to get involved
The impact we have for Club kids and their families is only possible with widespread support from our community. It's how we can meet unprecedented challenges with unwavering focus. Learn more about how you can take a stand for Club kids!
,