Education is the key to opening the door to opportunity
Our Club members come to us with a broad range of academic skills, interests, learning styles, and perceptions about school, so we offer a wide range of programs and strategies that support youth in a way that is most impactful for them. From literacy to STEM, we see every day as an opportunity to nurture a love of learning.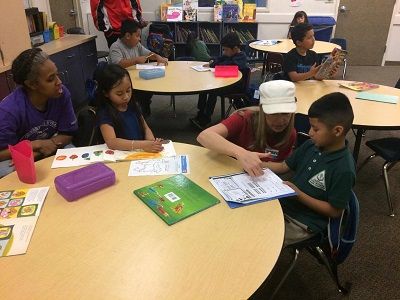 Academic Success

Power Hour (All Ages) 
One of the most important hours of the day is Power Hour, an hour that is dedicated to homework support and completion. By providing the time, space, and support, Club staff not only ensure that our members are ready for school the following day, but they demonstrate to youth their dedication to academic achievement. Our goal is to encourage Club members of all ages to become self-directed learners. 
Project Learn (All Ages)
Through Project Learn, Club staff use all the areas and programs in the Club to create opportunities for these high-yield learning activities, which include leisure reading, writing activities, discussions with knowledgeable adults, helping others, homework help, tutoring and games (such as Scrabble), that develop young people's cognitive skills.
DIY STEM (Ages 9-12) 
Our STEM programming provides Club members with hands-on, creative projects to spark an interest in science, technology, engineering, and math.
Money Matters (Ages 13-18)
Our Money Matters program promotes financial responsibility and independence among teen Club members. In order to prepare for the next crucial step after high school, teens learn how to manage a checking account, create a budget, save and invest, start small businesses, and pay for college.
Career Success
We offer programs and mentoring to help Club members graduate from high school on time, ready for post-secondary education, and a 21st-century career. Boys & Girls Clubs' unique approach to workforce readiness prepares youth for success in their first jobs and helps them develop a plan to achieve their chosen careers.
..
Bank of America Student Leaders Program
The Club has been proud to partner with the Bank of America Student Leaders Program since 2014. Each summer we welcome 5 of Bank of America's selected Student Leaders to learn, work, and make an impact at Boys & Girls Clubs of Greater Sacramento. Student Leaders are community-minded high school juniors and seniors and they work directly with Club Members in our summer camp programs, while they also gain an understanding of the inner workings of our non-profit organization and our various departments. 
If you are interested in applying for the Bank of America Student Leaders program you can find more information on their website.