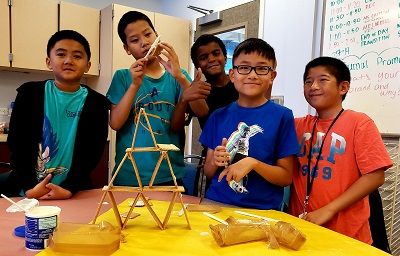 Every day, we welcome kids and teens across the Sacramento region to our Clubs
Boys & Girls Clubs of Greater Sacramento operates programs in three full-service branches, four school campuses, and in the Sacramento County Youth Detention Facility. During the school year, our Clubs are open each day after school. Summer hours vary by location.
Full-Service Branches
Throughout history, Boys & Girls Clubs typically held the form of stand-alone facilities, specifically for the purpose of serving young people in the Club environment. We have three of these types of Clubhouses: our Teichert Branch located in the Lemon hill neighborhood of South Sacramento, our Raley Teen Center is located in the Alkali Flats neighborhood in downtown Sacramento, and our newest North Laguna Branch next to the Valley Hi-North Laguna Library.
School Campus Sites
Over the last ten years, we have built strong relationships with school districts throughout the region. Today, our school-based locations make up four of our Clubs, which allows us to make a big impact by going directly to the young people who need us most.
Sacramento County Youth Detention Facility
In addition to operating Clubs where the youth in our region live and play, we operate a Club within the walls of Juvenile Hall in partnership with the Sacramento County Probation Department to serve the young people that many others just can't get to.
 
Find the Club nearest to you!
We strive to impact the lives of hundreds of youth throughout the region each day after school. As soon as our youth members walk through our doors, they enter an environment of stability, consistency, and physical and emotional safety. All of our Clubs offer programs that are designed to be fun and engaging while building skills and confidence for a successful future. Find the Boys & Girls Club nearest to you!
 
.
Check out what the Club experience is all about