We're here to do whatever it takes to help kids build a great future
Boys & Girls Clubs of Greater Sacramento offers a variety of tested, proven and nationally recognized programs designed to empower kids and teens to excel in school, become good citizens and lead healthy, productive lives. Our programs are tailored to the local communities we serve and customized for each age group to meet the interests and developmental needs of young people ages 6-18.
We don't do just one thing at the Club, we do whatever it takes to meet the needs of every kid who walks through our doors. Because whatever it takes is what it takes to build great futures.
Commitment to Safety
We work every day to create a safe, fun environment where kids can pursue academic success, good character and citizenship, and a healthy lifestyle- all under the guidance of caring, trained, trustworthy adult leaders.
Sacramento's young people deserve nothing less than our constant focus on their safety and our firm commitment to protecting every child who is entrusted to our care. Read more about our Commitment to Safety here.
Hear what parents have to say about Boys & Girls Club programs in the video below.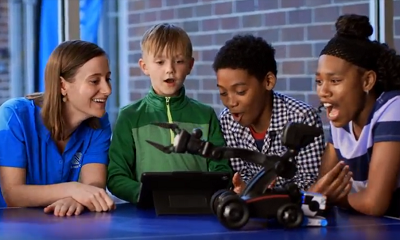 Learn more about the programs we offer in our three priority outcome areas: