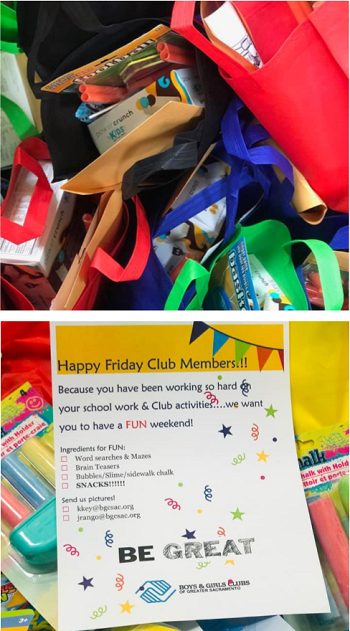 Making a world of difference for Club kids and families
Club kids and families rely on us for all types of support, and we are going to continue to be there for them. Addressing kids' widening achievement gap, we are prioritizing Club Connect To Go kits to keep our kids engaged and active while they are at home. Each kit includes a weeks' worth of academic activities, projects from STEM to art, new books, and healthy snacks. To ensure that our Club kids and families stay safe, we will deliver these kits to their doorsteps.
Since mid-March, we have seen huge success with our kit delivery program! Every time the Club van arrives at their homes, kids come running because they love their weekly kits. Parents and guardians are grateful for all the activities that keep kids productive and the healthy snacks that keep them going. 
We are committed to keeping these deliveries going, but we can't do this alone! There are three ways you can get involved and help make sure that Club kids are still able to thrive during this time of school and Club closures:
,