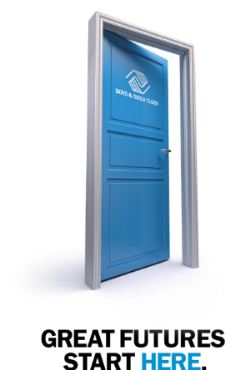 Don't miss out on Broke Ball 2020!
In honor of the 20th anniversary of our Raley Teen Center, we are showcasing all the ways the Club, Boys & Girls Club Alumni, and our supporters impact the lives of kids across Sacramento. Join us and 400 business leaders, youth advocates, and caring individuals for great food, great auction items, and a great time. Your support empowers kids to build great futures! For more information and sponsorship opportunities, contact Virginia Isble at visble@bgcsac.org or (916) 392-1350.
When
Friday, June 12, 2020
Location
Thomas P. Raley Teen Center
1117 G Street, Downtown Sacramento
More details coming soon!
 
The Broke Ball Story
Broke Ball is the signature event of the Boys & Girls Clubs of Greater Sacramento, named by Fred Teichert and his daughters. Broke Ball's unique name stems from a play on words. When the Club began services in 1996, at a time when the Baroque Ball was the premier event in town, the Teichert Family and founding BGCSAC Board members sought to hold a fundraising event that was all about low event overhead, casual dress, simple food, fun, and friends. Thus, the Broke Ball was born.
Now 23 years later, Broke Ball is still 100% in the spirit of everything we do at the Club. It's casual, fun, and showcases what the Club means to thousands of youth across the Sacramento region. With minimal event costs, Broke Ball provides a significant source of core mission support to enable the Club to provide innovative programs that are designed to help youth excel in school, become good citizens, and lead healthy, productive lives.
 
Broke Ball 2019 Photos
Take Me Out to the Ball Game!