Night of 1000 Drawings
Thursday, September 26, 2019
Elks Tower │5 - 8 PM
.
Doodle Party at the Club - Come Doodle for a difference!
Stop by after work and join the Boys & Girls Clubs of Greater Sacramento for a Doodle Party! What's that you ask?! It's your chance to create an original drawing that will be part of the Night of 1000 Drawings and to help make a difference for Club teens. No need to bring anything other than your creativity. Drinks and light bites are also part of the fun!
 
When & Where
Thursday, September 5
Drop by between 5 to 7:30 PM
Raley Teen Center ● 1117 G Street, downtown Sacramento
 

Why Doodling?
By hosting the one-of-a-kind event, Night of 1000 Drawings, Miyamoto is mobilizing the Sacramento region to not only get creative but to raise funds to support the Club! With Miyamoto Relief's help, we are excited to tackle some much-needed facility improvements our Raley Teen Center gym. The gym is a pivotal component of the Club. It's a place where our teens can build confidence through a free intramural sports league, showcase their artistic side at performances, have fun with friends at events, and demonstrate their leadership at all-Club meetings. Teens have a lot of pride in their Club, and by getting the gym back up to its tip-top condition, teens can enjoy a space that truly reflects their passions, vibrancy, and dreams for a great future.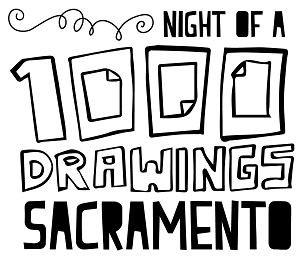 P

urchase tickets to attend Night of 1000 Drawings

—Come check out the fun and see your doodles on display on September 26! Each event attendee takes home a unique piece of art and will enjoy appetizers, drinks, and entertainment while mingling with fellow Sacramentans!
Become an Event Sponsor

—support a unique movement that brings our community together and the Boys & Girls Clubs of Greater Sacramento at the same time!