Draw anything. With anything. On anything - 5.5 x 8.5"
Join us for a unique event that showcases your doodling skills and supports the Boys & Girls Clubs of Greater Sacramento! Brought to you by Miyamoto Relief and the Downtown Sacramento Partnership, Night of 1000 Drawings inspires artists, architects, doodlers, creatives, organizations, companies, friends, students and others in Sacramento – including YOU – to donate original doodles or works of art for this one-of-a-kind charitable art sale. Watch for Doodle Parties and Doodle Drop boxes all over town, leading to the September 26 event at the Elks Tower in Downtown Sacramento.
Each event attendee takes home a unique piece of art and enjoys appetizers, drinks, and entertainment while mingling with friends and artists.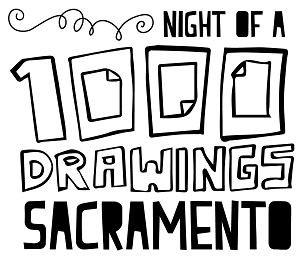 Host a Doodle Party

—at your home, office, classroom, or even a favorite coffee shop! It's a fun and easy way to participate in the Night of 1000 Drawings. Art supplies and drawing materials will be provided.
Become an Event Sponsor

—support a unique movement that brings our community together and the Boys & Girls Clubs of Greater Sacramento at the same time!