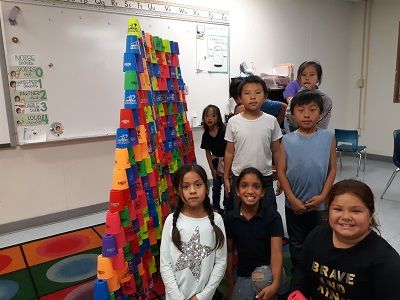 Fairbanks Elementary
Our Fairbanks Elementary site serves approximately 100 Fairbanks Elementary students after school each day. Our staff team works closely with school administrators and faculty to ensure that the after school program and expectations are linked closely with the school day.
Location & Program Hours
Our Fairbanks Club is located on the campus of Fairbanks Elementary School.
Address: 227 Fairbanks Ave, Sacramento, CA 95838
Phone: (916) 529-2804
Program Hours
MTThF 2:30-6:00 PM; W 12:30-6:00 PM
Youth Ages: K-6th grade
Programs and Activities
Each Boys & Girls Club site has a variety of educational and enrichment programs. All programs focus on reaching member success in one of the Three Priority Outcomes of the Boys & Girls Club: Academic Success, Good Character & Citizenship, and Healthy Lifestyles. Specific programs and activities include:
●  Power Hour
●  Healthy Habits
●  Great Futures Sports League
●  Remarkable Readers
●  Triple Play
●  Arts and Crafts Projects
●  S.T.E.M.
●  21st Century Learning Skills
Transportation Details
Students report to the Club's meeting room after the final bell rings for snack. Parents/guardians are expected to pick their Club Members up each day no later than 6:00 PM.