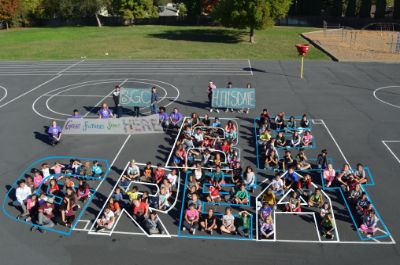 Hillsdale Elementary
Our Hillsdale Elementary site serves approximately 90 Hillsdale Elementary students after school each day. With funding from Twin Rivers School District via the CA Department of Education ASES funding, there is no annual membership fee for students to attend the Club at Hillsdale. Our staff team works closely with Hillsdale administrators and faculty to ensure that the after school program and expectations are linked closely with the school day.
Location & Hours
Our Hillsdale Club is located on the Hillsdale Elementary campus.
6469 Guthrie Way, North Highlands, CA 95660
(916) 529-2289
Program Hours
Monday-Friday; 2:50 PM-6:00 PM
 
Programs & Activities
Each Boys & Girls Clubs of Greater Sacramento has a variety of special programs and activities. This Club also focuses on:
●  Power Hour
●  Annual Haunted Art Walk (in October)
●  Freeze Dance Fridays
●  Triple Play- sports and fitness activities
●  Science and Engineering Activities
●  Paper Mache
●  Weekly Tournaments
●  Smart Girls 
Transportation Details
Club Members are expected to come directly to The Club's meeting location after the final bell rings at the end of the school day.
Parents/Guardians are expected to pick-up their student from the Club no later than 6:00 PM each day.