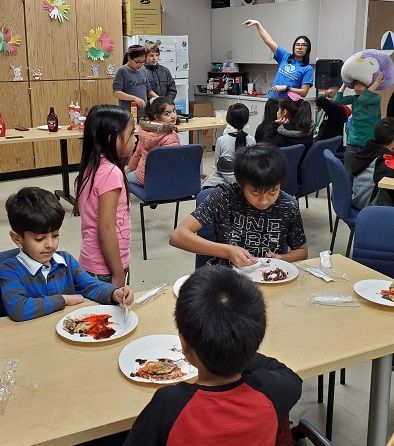 North Laguna Branch
North Laguna Branch opened in 2019 and is our third freestanding Club, serving approximately 50 youth after school each day. The Club is open to children in 1st through 6th grades.
We are grateful to Sacramento City Council Member Larry Carr and the City of Sacramento for all of their hard work and efforts to bring a Boys & Girls Club to District 8. We would also like to extend our thanks and gratitude to Florin Road Bingo for the financial support that they have provided in bringing a Boys & Girls Club to District 8. 
Location & Program Hours
Our North Laguna Branch is located in Shasta Park next to the Valley Hi-North Laguna Library.
Address: 7400 Imagination Parkway, Sacramento, California 95823
Phone: (916) 802-3456
Program Hours
Monday-Friday 2:30-6:30pm
Youth Ages: 1st-6th grade
Programs & Activities
Each Boys & Girls Club site has a variety of educational and enrichment programs. All programs focus on reaching member success in one of the Three Priority Outcomes of the Boys & Girls Club: Academic Success, Good Character & Citizenship, and Healthy Lifestyles. Specific programs and activities include:
●  Power Hour
●  Healthy Habits
●  Great Futures Sports League
●  Remarkable Readers
●  Triple Play
●  Arts and Crafts Projects
●  S.T.E.M.
●  21st Century Learning Skills