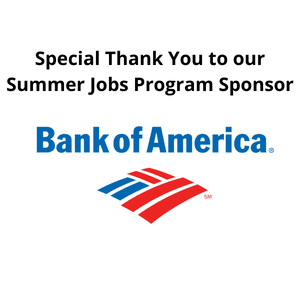 Great Summers Start Here!
Sign your child or teen up for a summer full of learning and fun.
 
Summer Jobs Program for Teens
Our Summer Jobs Training Program empowers youth through employment, and they gain the experience and skills needed to be productive members of the workforce. This year's program consists of three in-person sessions a week for three weeks. Upon completion of the program, participants have the opportunity to interview for one of our paid internships. Participants must be middle school or high school age.
Program Schedule
Registration Deadline: May 27, 2022 for Stockton teens, June 3 for Sacramento teens
Notification of participation: Week of May 30
Career Launch Job Training Classes: Weeks of June 6, June 13, and June 20
Internship Interviews: June 24
Internships: June 27 - July 29
SACRAMENTO TEENS: Program full - email Jon Rango at jrango@bgcsac.org to be placed on the waitlist.


Summer Camp
Activities include: STEAM, drama matters, arts & crafts, games, team challenges, and more!
Location: 7400 Imagination Parkway, Sacramento
Ages: Entering 1st - 6th grade
Hours: 12 - 5 PM, Monday through Friday
Dates: June 21 - July 29

This camp is currently full. To sign up for the waitlist, please email Jon Rango at jrango@bgcsac.org

Open to all youth
Cost: Free

Location: 1117 G Street, Sacramento
Ages: Entering K - 8th grade
Hours: 7:30 AM - 5:30 PM, Monday through Friday
Dates: June 13 - July 15

Open to all students enrolled in the Twin Rivers Unified School District
Cost: Free

Location: 2436 Belleview Avenue, Stockton
Ages: Entering 1st - 6th grade
Hours: 12 - 5 PM, Monday through Friday
Dates: June 6 - July 15

Open to Stockton youth
Cost: Free

Baker Elementary Camp

Ages: Entering K - 6th grade
Hours: 8 AM - 2:30 PM, Monday through Friday
Dates: June 30 - July 29

Online enrollment has closed. Call (916) 494-9700 for more enrollment information.

Open to all students enrolled in the Sacramento City Unified School District
Cost: Free

Kemble Elementary Camp

Ages: Entering K - 6th grade
Hours: 8 AM - 2:30 PM, Monday through Friday
Dates: June 30 - July 29

Online enrollment has closed. Call (916) 281-7208 for more enrollment information.

Open to students who attend Kemble Elementary
Cost: Free

Teichert Extended Care Camp

Location: 5212 Lemon Hill Avenue, Sacramento
Ages: Entering K - 6th grade
Hours: 8 AM - 5 PM, Monday through Friday
Dates: August 1 - 19

Online enrollment has closed. Call (916) 494-9700 for more enrollment information.

Open to students who are enrolled in the Sacramento City Unified School District
Cost: Free
Additional summer programs for students enrolled in a Sacramento City Unified School District school
Learn more about what SCUSD has for youth this summer including extended care camps, middle school programs, and summer at City Hall. Go to SCUSD Summer Matters website >