Teichert Branch
Our Teichert Branch opened in the Lemon Hill neighborhood of South Sacramento in 2004. Named for the founder of Boys & Girls Clubs of Greater Sacramento, Fred Teichert, the Club is a 40,000 square foot space that sits on 5 acres. Teichert serves youth ages 6-18. The Club boasts a full-sized gymnasium, game room, computer lab, community garden, outdoor playing fields, outdoor patio, commercial kitchen, multi-purpose room, art room, library, teen recreation room, teen program room, and additional classroom spaces for programs and homework time.
Location & Hours
Our Teichert Branch is open to all children ages 6-18. 
5212 Lemon Hill Avenue, Sacramento, CA 95824
Front Desk: (916) 392-2582
Hours of Operation:
Monday-Friday; 2:00 PM-6:00 PM
*Teichert Branch recognizes all SCUSD minimum days, conference schedule days and holidays.
 
Programs & Activities
Each location of Boys & Girls Clubs of Greater Sacramento has a variety of special programs and activities. This Club also focuses on:
●  Intramural Athletic Leagues
●  Power Hour
●  Summer Jobs Program
●  Keystone Club (Leadership Development)
●  Leaders In Training
●  Girl Scouts
●  SMART Girls
●  Passport to Manhood
●  Graduate for Mas
 
Transportation Details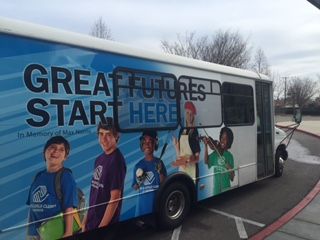 BGCSAC picks up from these schools:
Ethel I. Baker Elementary
These schools drop off at our Club:
Capitol Collegiate Academy