Volunteer opportunities will resume as safety restrictions allow. Thank you!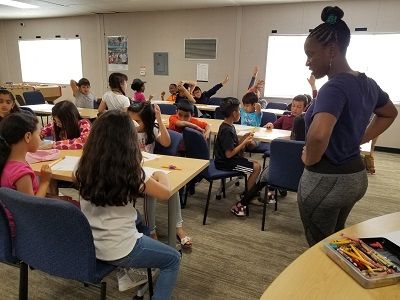 Share your time and talent with our Club kids
Volunteer opportunities working directly in our Cub programs are available at all Boys & Girls Club sites during weekday afternoons. We require all individual volunteers to complete a background check and TB testing. These requirements cost approximately $30 depending upon the provider. Additionally, all volunteers must submit a volunteer application to our Administrative office and attend one of our monthly volunteer orientations. 
Please understand that the safety of our children is of the utmost importance and it is our duty to require a rigorous screening process for potential volunteers. We cannot guarantee a volunteer placement to any individual and we reserve the right to deny or revoke volunteer placements at any time, for any reason.
Click here to download our volunteer application.
.
Current Urgent Volunteer Needs
As we begin the 2019-20 school year, our most urgent volunteer needs include the following:
Garden Volunteer
Seeking a volunteer with a green thumb who can work with our staff and/or kids 1-2 hours per week in our Club Garden. This would be anytime in the afternoon/evening hours Monday-Friday. We need 1 garden volunteer at our Raley (downtown) Club, and 1 garden volunteer at our Teichert (South Sacramento) Club. 
Front Desk Support Volunteers
Seeking volunteers to support our front desk staff at our Teichert Branch with signing kids in, answering phone calls, and monitoring bathrooms. Weekday afternoons/evenings.
Snack/Kitchen Support Volunteers
Seeking volunteers to help with serving snack to youth, kitchen and cafe clean up. Weekday afternoons at our Teichert Branch. 
Creative Arts Program Volunteers
Seeking creative and artistic volunteers to share their craft with our teens. Sewing, drawing, painting, knitting, crochet, dance, yoga, and Zumba experts are needed to facilitate workshops with our teens at our downtown Raley Branch. 2-4 hours per week, weekday afternoons/evenings. We supply all the materials.