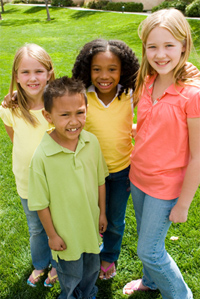 Our Leataata Floyd Elementary School Club serves approximately 90 Leataata Floyd students each day. The Club is funded by Sacramento City Unified School District via CA Department of Education ASES funds. There is no annual membership fee for Club Members at this location.
We work closely with Leataata Floyd faculty and administrators to ensure that there is a strong link to the school day in our after school program. We also work in close partnership with Robert's Family Development Center and City Year to serve the students at Leataata Floyd. 
Club Location and Program Hours
On the Leataata Floyd Elementary School campus
401 McClatchy Way, Sacramento 95818
(916) 807-4181
Program Hours:
Morning Program: Monday-Friday, 7:00 AM-9:00 AM
After School Program: Monday-Friday; 3:00 PM-6:00 PM
Summer Program: Monday-Thursday; 8:00 Am-2:00 PM
Programs & Activities
Each Boys & Girls Club has a variety of special programs and activities. This Club also focuses on:
*Power Hour/academic support
*Morning Program
*"Freedom Schools" Summer Program in Partnership with RFDC
*Intramural Athletic Teams: Soccer and Basketball
*Triple Play Sports and Fitness activities
*Food Literacy
Transportation Details
Students are expected to report to the Club meeting spot immediately after the final bell. Parents are expected to pick-up their student no later than 6:00 PM. Our Club staff walks students who live across the street to their apartment complex.