Volunteer opportunities will resume as safety restrictions allow. Thank you!
Working with youth today means a brighter future for everyone
When you volunteer at  Boys & Girls Clubs of Greater Sacramento, you can make a difference in the lives of youth and give back to our community. Within the first few minutes of walking into a Club, you know you're in a special place. Filled with the sounds and energy of spirited children and friendly, caring professionals, the Club is a fun and hopeful environment. Whether you help with homework, coach a game, or teach an art project, you'll have the opportunity to build healthy relationships with young people eager for adult guidance, and have a positive impact on their lives. In turn, you will find that spending time with these young people has a positive impact on you as well.
There are many ways in which individuals and groups can volunteer at the club:
---
**Please be aware that BGCSAC has a formal volunteer clearance process for all volunteers. The safety of our Club Members is our top priority.**
---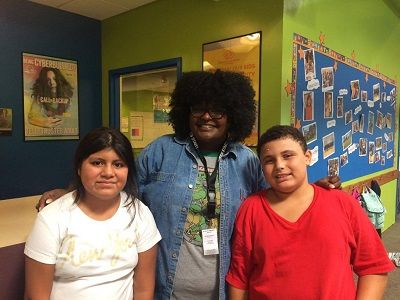 "My favorite part of volunteering at the Boys & Girls Clubs is being able to offer children the opportunity to do fun, enriching activities and to give children the guidance that I didn't have. Sometimes at school kids can get left behind, but at The Club no one gets left behind and the environment is very positive and inclusive."
-Roda, Teichert Branch Volunteer