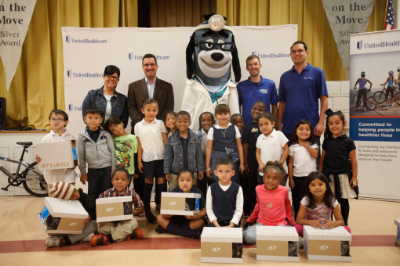 Edward Kemble Elementary
Our Edward Kemble Elementary site serves approximately 90 Kindergarten through third grade students daily. All Club Members are students at Edward Kemble. We work closely with the school administrators and faculty to ensure that there is a strong connection between school day learning and the after school program.
The program is sponsored by the Sacramento City Unified School District through CA State Department of Education ASES funding. There is no annual membership fee for students to join the Club at this location. 
Club Members start the day with a healthy snack and then go to their "Power Hour" (homework support) classes. We also offer daily enrichment programs and fun activities. 
Location & Hours
Our Edward Kemble Club site is on the Edward Kemble Elementary School campus.
7495 29th Street, Sacramento, CA 95822
(916) 281-7208
Program Hours:
Monday-Friday; 2:45 PM-6:00 PM
Kindergarten Program: 12:50 PM-6:00 PM
This location does not currently have a summer program.
 
Programs & Activities
Each Boys & Girls Club site has a variety of special programs and activities. This Club also focuses on:
●  Power Hour
●  Healthy Habits
●  Youth for Unity
●  Remarkable Readers
●  Triple Play
●  Arts and Crafts Projects
 
Transportation Details
Students report to the multi-purpose room after the final bell rings for snack. Parents/guardians are expected to pick their Club Members up each day no later than 6:00 PM.